Specializing in the Sales, Sharpening and Repair of...

Carbide Circular Saw Blades

Printer's Guillotine Knives

Sheet Metal Shear Blades

Endmills

Carbide Router Bits and Shaper Cutters

High Speed Steel, Friction, Segmented and Cold Cut Blades

Bandsaw Blades

Aluminum and Plastic Cutting Blades

Abrasive Blades

Drill Bits

Punches and Dies

Slitter Blades

3-Way Knives

Planer and Joiner Knives

Chipper Knives

Picture Frame Knives

Carbide Core Drills

Axes

Chain Saw Blades

Chopper and Picture Frame Knives

Clippers

Cobolt and Carbide Tipped Drill Bits

Core Drills

Dados

Graphic Arts Cutting Tools

Hand Lever Paper Cutters

Hand Saws

Hoes

Hollow Mortising Chisels and Hollow Chisel Bits

Landscaping Tools

Lathes

Machetes

Meat Slicer Blades

Moulder Heads

Mower Blades

Notching Heads

Plug Cutters

Slitter Blades

Spiral Plane Cutters

Bush Hog Blades

...and much more!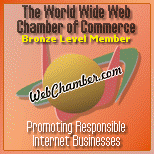 In Business Since 1978...
Bowen's Sales and Sharpening Service, Inc. has steadily grown into one of the most successful Tool and Cutter Grinding companies in Central Florida. We attribute this to excellent quality, outstanding turn-around time and highly competitive pricing.



Diverse Client Base...
Our customers include hundreds of individuals, small businesses and major corporations, not only within Central Florida, but throughout the United States!.



Dedicated Staff...
The Bowen's staff is made up of highly experienced Tool Grinding Technicians, Sales Consultants and administrative personnel; all utilizing the latest cutting edge, state-of-the-art equipment, practices and techniques to assure you of the highest quality standards in the industry.



One-Stop Services...
Because we represent well over 75 manufacturers, we are able to provide you with the best tools for the job, no matter what type of tool is needed. With repair and sharpening services under the same roof, there is no need for multiple vendors! Check with us for ALL of your CUTTING and DRILLING tool needs.



Pick-Up and Delivery...
Bowen's Sales and Sharpening Service, Inc. is presently utilizing specially-designed vans to pick-up dull tools and deliver sharpened or new tools within Orange, Seminole and Volusia counties (Florida), as well as areas of Lake, Brevard, Osceola, Polk and Hardee counties. We are currently operating at a one-week turnaround between pick-up or order receipt and delivery. "CLICK" HERE to schedule your servicing pick-up!



Pick-Up and Delivery Beyond Central Florida...
If your company is not in our Central Florida delivery area, we invite you to do as thousands of our other customers....send your dull cutting tools by United Parcel Service or Federal Express. If you don't have UPS or FedEx stopping at your place of business, you might consider shipping by bus. We will pick-up your dull cutting tools at our local bus station and ship them back by United Parcel Service to your place of business. Bottom line? We don't care if you send your dull cutting tools by taxicab or helicopter...you'll appreciate the fast, dependable and GUARANTEED service you receive at Bowen's!



Stop In and See Us...
Bowen's Sales and Sharpening Service, Inc. is conveniently located near Interstate 4, the East-West Expressway and downtown Orlando!



Bowen's Sales and Sharpening Service, Inc.
3001 East Central Boulevard
Orlando, FL 32803




"Click" on Mapquest logo above
for directions from your location!



Give us a call at...
(407) 898-6669
or
Toll Free at...
1-800-635-4347
or
FAX us at...
(407) 898-3362
BowensSharp@bellsouth.net

Authorized Representative for over 75 Major Manufacturers including...

Amana

AEG

AMV International

Credo

Diamond Products

DML

Drillco

Duracut

Freud

Lennox

Lasticks

LRH

Makita

Morse

Mag Bit

Marathon

Niabraze

Nordic

Oldham

Omark

Portacable

U.S. Saw

Zanogen

...and many, many more!
~~~~~~~~~~~~~
Quality service for carbide cutting tools can add countless hours of trouble-free production.

When you consider the cost of new tools, it becomes obvious why it pays to have your tools serviced by professionals. We GUARANTEE our workmanship. Our reputation proves it.

When your tools, blades, knives, bits, dies, etc. arrive at our Orlando-based plant, they are cleaned and inspected to determine the extent of service needed.

If your tools are circular saw blades, they are checked for straightness and proper tension. Warped saw blades will not cut properly even after sharpening.

Our skilled HAMMERSMITHS will correct the slightest misalignment and restore the proper tension on the blades before they are transferred to our GRINDING TECHNICIANS.

At Bowen's Sales and Sharpening Service, Inc., we use the latest in modern automated wet grinding machines and 400 grit diamond grinding wheels to insure accuracy.

So...no matter which type of cutting tools you need to purchase or service, Bowen's Sales and Sharpening Service, Inc. is your ONE STOP SOURCE.
© 2005-2008 Bowen's Sales and Sharpening Service, Inc. - All Rights Reserved